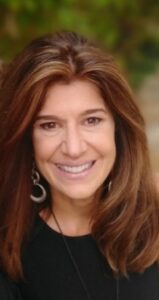 Susan Hein, M.A., LPC
Susan considers it a privilege to work with individuals and couples who desire hope and personal growth when facing life's challenges. Susan believes that counseling offers a safe environment where soul-shaping conversations can lead to a more meaningful relationship with God and others.
Susan completed her M.A. in Biblical Counseling in 1990 through Colorado Christian University (CCU). In the subsequent years she and her husband were on staff with the Navigators in the country of Croatia. Since returning she has been active in leadership positions with women's groups, community organizations and various lay counseling venues.
In 2008 Susan completed licensure required coursework culminating in an upgraded M.A. in Counseling through CCU. During that time she worked at CCU's Counseling Center addressing the needs of individuals and couples.
Susan is a Licensed Professional Counselor in Colorado, a member of the American Association of Christian Counselors and Focus on the Family's Christian Counselor Network. She is also a certified Prepare-Enrich Counselor for premarital and marriage counseling.
Susan has been married to Gary for over 30 years and they live in a suburb of Denver. They have a son, daughter, and son-in-law.